Not A Heart Attack  The Real Cause Of Shona Ferguson's Death Revealed 
Not A Heart Attack  The Real Cause Of Shona Ferguson's Death Revealed
Earlier this week it was reported by multiple news publications that Actor writer and producer Shona Ferguson was admitted to the hospital after suffering a heart attack, and also underwent heart surgery (operation), and now there are reports that his death was caused by complications with his heart surgery (operation).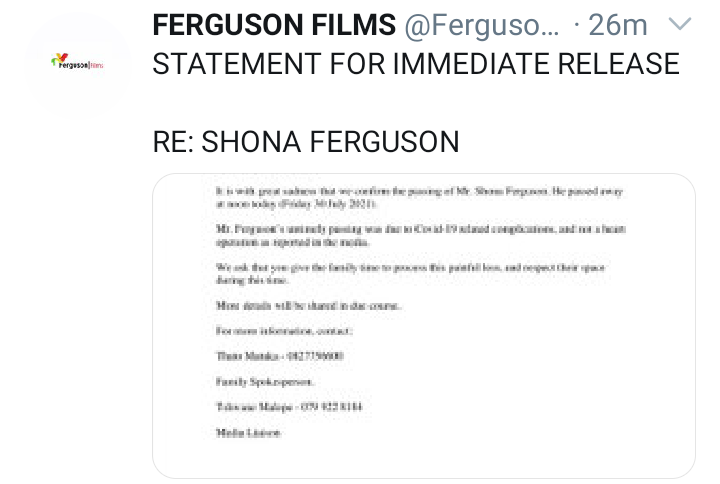 However, According to an official statement from 'Ferguson Films', which is a production company owned by Connie Ferguson and the late Shona Ferguson, the cause of Shona's untimely death actually had nothing to do with a heart surgery (operation).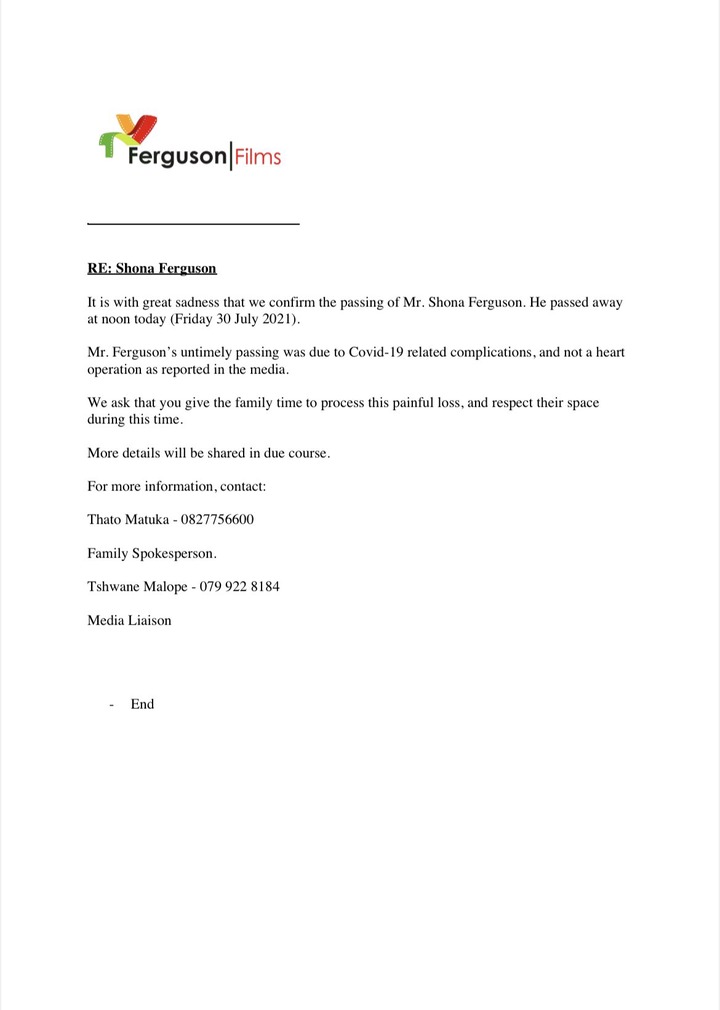 According to 'Ferguson Films', Shona Ferguson's death was caused by health complications related to the Corona Virus (Covid-19).
"Mr Ferguson's untimely passing was due to Covid-19 related complications, and not a heart operation as reported in the media" – Said the official statement
The death of Shona Ferguson has left thousands and thousands of South Africans stunned, as he was a very beloved person, may he rest in peace.