South Africa's Famous Dead Artist Accused Of Being Seen At A Party || See Pictures Inside
South Africa's Famous Dead Artist Accused Of Being Seen At A Party || See Pictures Inside
South Africa's Famous Dead Artist Accused Of Being Seen At A Party || See Pictures Inside
Sakhile Hlatshwayo was born on 1998 professionally known as killer kau ,he was a South African rapper, dancer and record producer. He gained popularity with his first hit song "Tholukuthi" and now made more Amapiano songs such as Amaneighbour and machangane.
Unfortunately Sakhile Hlatshwayo passed away at the age of 23 on the 9th of August 2021 due to a car accident. His passing affected a lot of people because he was still very young and was a good artist.
But also because the accident that took his life involved a lot of more people who were also influential. People like Mpura , who was also a South African Amapiano artist .
However there is a picture going into circles on the internet with people saying that person looks exactly like killer kau.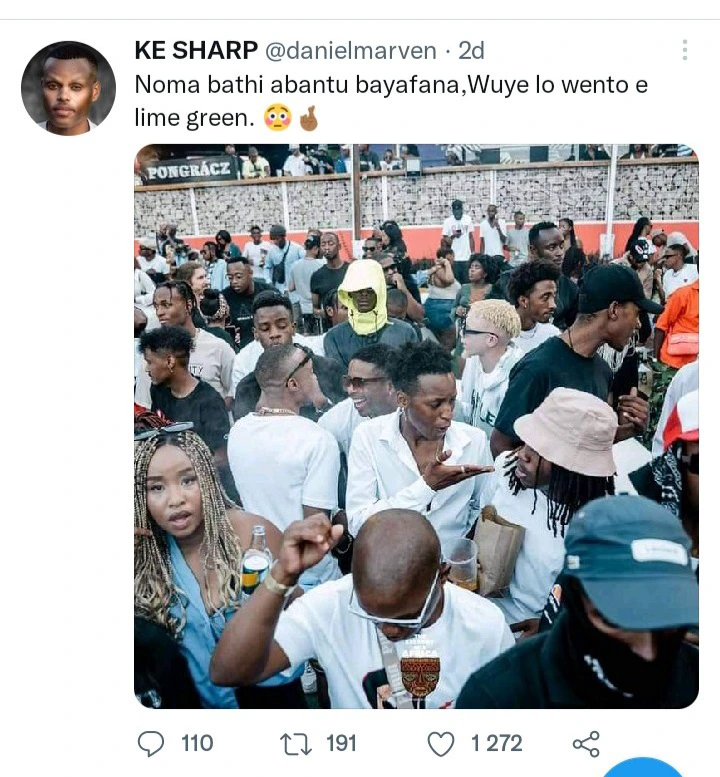 And thales person looks very disguised and not doing anything. It was shocking to see that he might have a look alike that reminds people of him.