Who Earns More From Her Side-Hustle Shoki From House Of Zwide vs Sne From Durban Gen
Who Earns More From Her Side-Hustle Shoki From House Of Zwide vs Sne From Durban Gen
Who Earns More From Her Side-Hustle Shoki From House Of Zwide vs Sne From Durban Gen
Mzansi is awestruck with House Of Zwide's actress Shoki and Durban Gen's Sne side hustles. We can all agree that etv pulled a shocker when it introduced new drama series that has taken centre stage in soapie operas. Barely a few weeks after its interception at the 1830 hours slot, Durban Gen has been making all sorts of headlines. It went from drama and thrills to hitting the 2 million viewership mark in its first quarter. No doubt nurse Sne is our fav.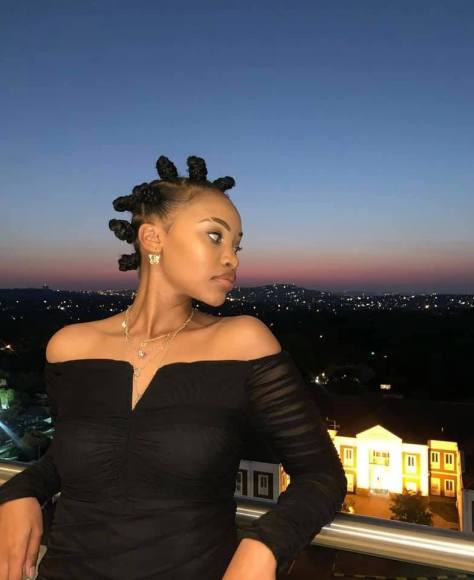 On the other hand, it also introduced a fashion drama series to up its game after the canning of hit soapie Rhythm City. The drama series has a star-studded cast of Vudi Kunene, best known for his onscreen character Jack Mabaso on SABC1's drama series Generations: The Legacy. Fast-rising actress Mkhabela Nefisa has managed to thrust into the limelight with her on-screen character of Ona.
Mzansi has tended to compare the two actresses in the mix of things. On-screen, both plays starring roles. Sne happens to be a nurse aide whilst on happens to be a nurse intern at Durban General. Let's take a dive into their private lives and see who earns more and who has a side hustle that racks in more.
Because casts are not always on board during shoots in some instances, they find themselves stuck home and making ends meet until the next season shoot. In the backdrop of these and other variables, actresses go for viable side hustles to them afloat, such as the case of Sne and Ona. It seems as if they are just not streetwise on-screens only.
Who knew Sne was a jack of all trades and a master of all. The bubbly actress happens to be an Arts School owner in real life. While not shooting any productions, she trades as a teacher in real life at Pan African space Arts. Her arts centre provides the underprivileged a platform to learn and act.
Sne teaches young people in performing drama acts, and she is the founder of the Pan African space Arts platform. Sne graduated with a degree in arts from the American Academy of Dramatic Arts in Los Angeles. Her monthly salary is around R45 000 per month. As of 2021, she has an estimated net worth of R1.8 million.
Despite Ona being new to the game, the bubbly 21-year-old actress has managed to keep afloat with her ambassadorial gigs and adverts. Despite having little experience in small screens, the actress quickly adapted and became one of Mzansi's finest. For her Ona character, the actress earns around R35 000 depending on time on scenes and experience. No doubt Sne's side hustles pay more.